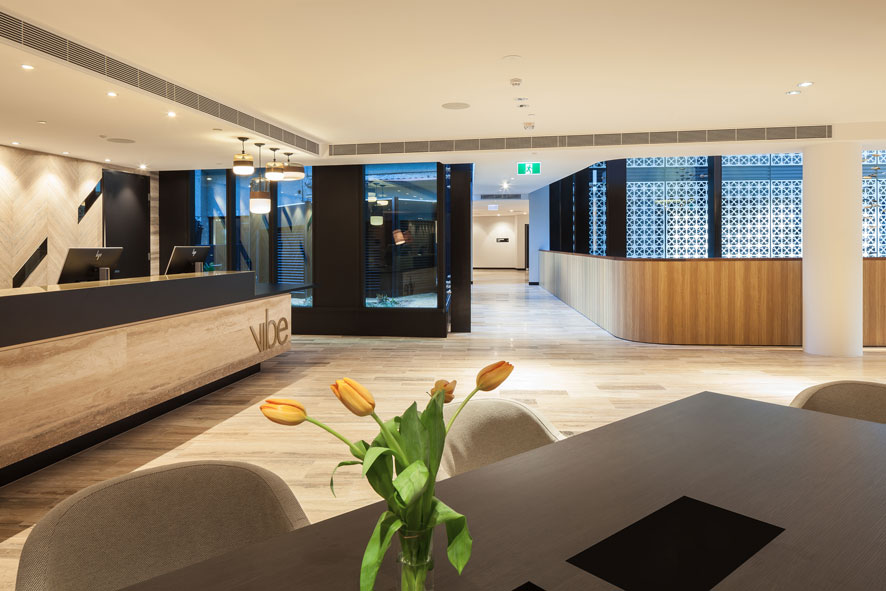 From the moment you step into the North Sydney Vibe Hotel you'll feel a connection to the locale. The team at Vibe Hotel will be your hosts, sharing their local knowledge on what to eat, see and do.
Vibe Hotel North Sydney is also home to a rooftop pool and fitness centre, offering the Vibe Hotel Fit program which includes Fit Food menu options, local running track maps and an in-room yoga channel.
THINK, INSPIRE AND SPUR CREATIVITY
Vibe Hotels understand that business travellers are looking for a home away from home, a place to relax after a busy day and facilities to help you get the job done while you're on the ground in a new city.
Selected TFE Hotels offer the following business travel facilities:
Complimentary WiFi
Versatile meeting rooms
Internet kiosks and business centres
Conferencing/presentation technology
Event spaces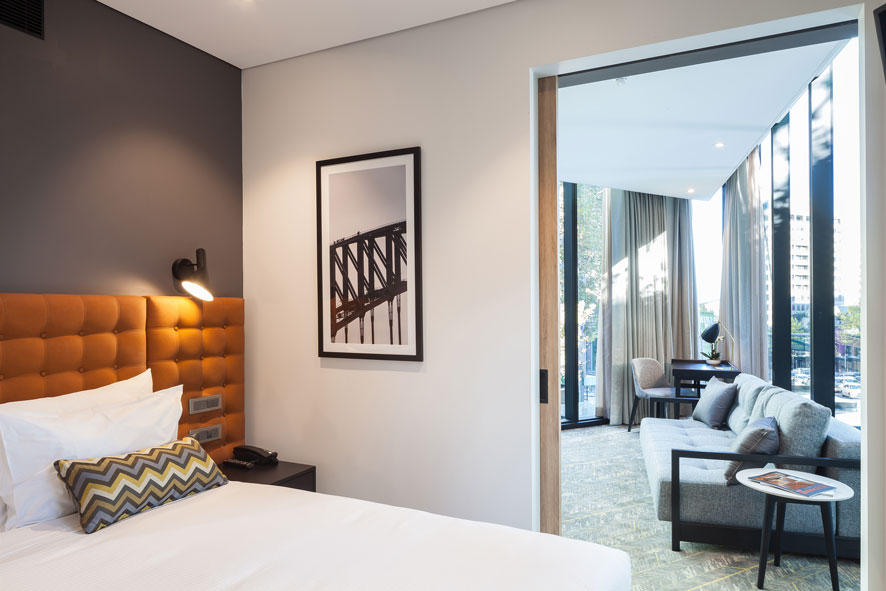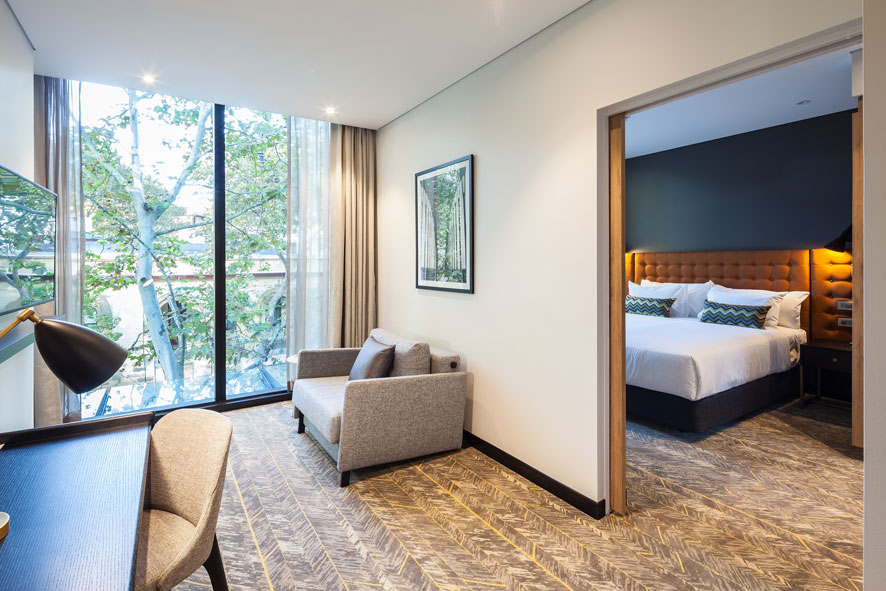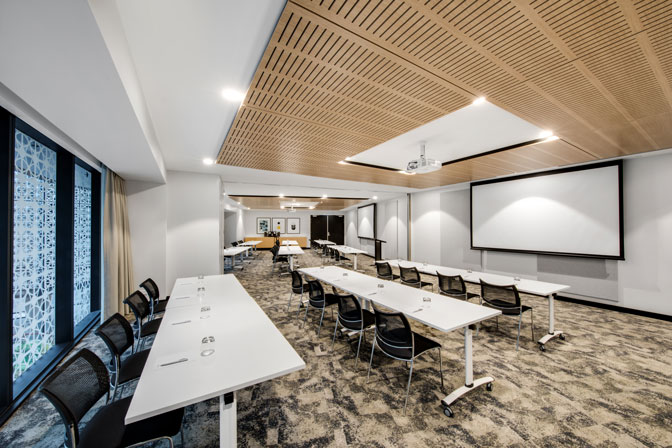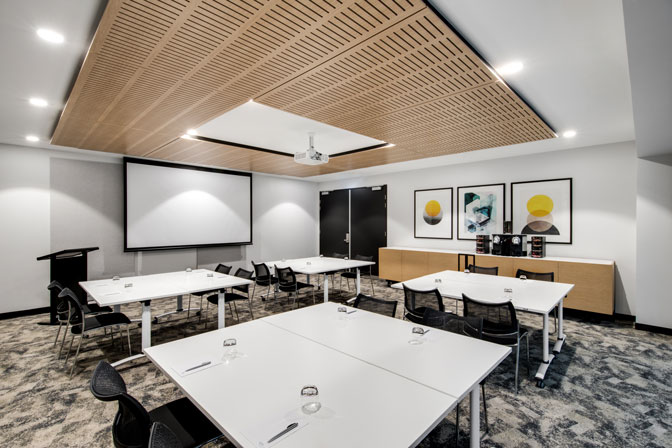 Filling the gap for premium accommodation in North Sydney, Vibe Hotel guestrooms adopt modern and stylish finishes, while the hotel's public lounge and bar areas are fitted with both AC and USB power outlets for the convenience of business travellers. Located within an iconic North Sydney building and just 4 kilometers to the central CBD, travellers can remain connected to their workplace, or discover all that Sydney has to offer.
Vibe Hotel North Sydney addresses demand among local corporates for more dedicated event and meeting spaces in North Sydney, both of which are available within the hotel, supported by Vibe Hotel's new Creative Conferencing products and services.