Writers @ Stanton – Julienne Van Loon
Writers @ Stanton – Julienne Van Loon
March 14 @ 1:00 pm

-

2:00 pm

Free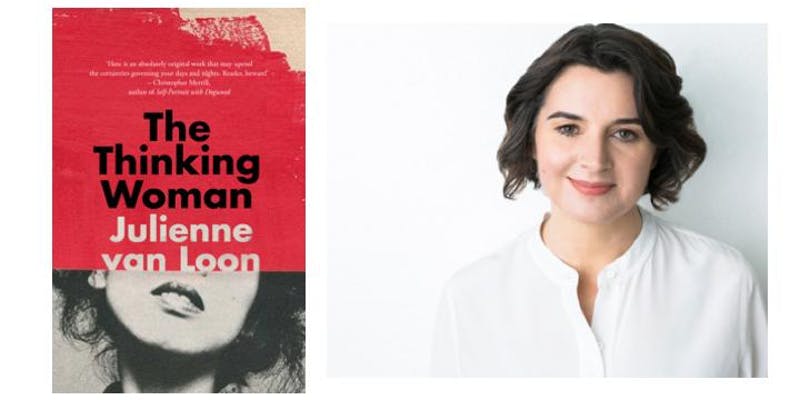 Throughout March, the Stanton Library will play host to a number of successful authors as they discuss their greatest works and more, before answering audience questions. The following authors are featured throughout the month:
• Kate Legge (12 March 1:00pm – 2:00pm), author of 'Kindred: A Cradle Mountain Love Story'
• Julienne Van Loon (14 March 1:00pm – 2:00pm), author of 'The Thinking Woman'
• Meg Keneally (22 March 1:00pm – 2:00pm), co-author of the fourth book in the Monsarrat series, 'The ink stain'
• Rebecca Huntley (27 March 1:00pm – 2:00pm), in her quarterly essay on politics and progress, asks 'what does social-democratic Australia want, and why?'
The Thinking Woman
One of the age-old questions of philosophy is what does it mean to live a good life? In this extraordinary book, 'The Thinking Woman', scholar and writer Julienne van Loon applies a range of philosophical ideas to her own experience. Van Loon engages with the work of six leading contemporary thinkers and writers — Rosi Braidotti, Nancy Holmstrom, Siri Hustvedt, Laura Kipnis, Julia Kristeva and Marina Warner — through interrogating and enlivening their ideas on love, play, fear, work, wonder and friendship.
Her journey is intellectual and deeply personal, political and intimate at once. It introduces readers to six extraordinary women whose own deeply thoughtful work has much to offer all of us. They may transform our own views of what it means to live a good life.
The author talk is followed by question time and the opportunity for book signing.
There is seating for 100 people and standing room is available.
Seating is on a first come, first served basis.